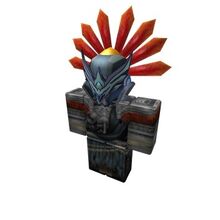 Vaktus is a Anti-hero from the hit game, Roblox.
Fanon Wiki ideas so far
Trivia
Vaktus is the second Roblox character to be in a One Minute Melee, the first being Ajk2014
Vaktus bears some similar actions to Deathstroke from DC comics. As both can see faster and have similar healing factors.
Vaktus also bears some similar actions to Darth Vader from the Star Wars Movies. As both are rules of evil armys, and both uses to be good, and turn evil, but turn good again.
Ad blocker interference detected!
Wikia is a free-to-use site that makes money from advertising. We have a modified experience for viewers using ad blockers

Wikia is not accessible if you've made further modifications. Remove the custom ad blocker rule(s) and the page will load as expected.