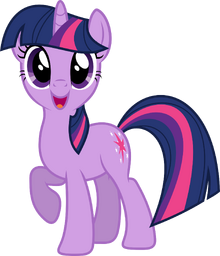 Twilight Sparkle is the main protagonist of My Little Pony.
Fanon Wiki ideas so far
Battle Royale
Tournament
Twilight Sparkle was a combatant in John1Thousand's Master of Puppet Tournament.
WARNING: The following tab will reveal the numbers of wins and losses for the following character in a tournament. 'Read at your own risk.