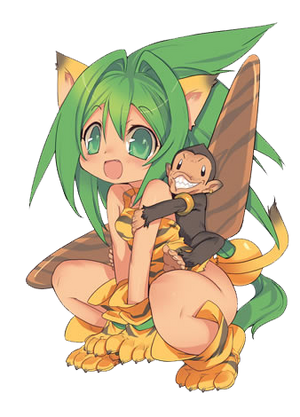 Cham Cham is a character in the Samurai Shodown series of Fighting Games.
Fanon Ideas so Far
Trivia
Curiously, she debuted the same year as another fighting game catgirl character, Felicia from Capcom's Darkstalkers series; additionally, Cham Cham even has an alternative color palette that looks similar to Felicia's default colors.
Ad blocker interference detected!
Wikia is a free-to-use site that makes money from advertising. We have a modified experience for viewers using ad blockers

Wikia is not accessible if you've made further modifications. Remove the custom ad blocker rule(s) and the page will load as expected.