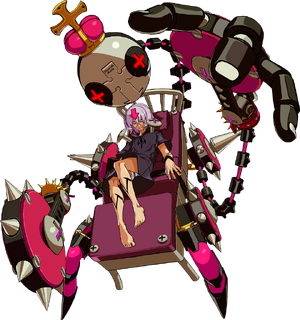 Bedman is a playable character, and possible antagonist of GUILTY GEAR Xrd -SIGN-. He uses Nightmarish tactics, and attacks to invoke fear into the opponent.
Fanon Ideas so Far
Trivia
Bedman is a Contract Killer utilizing a Reinforced High-Density Bed Frame as his weapon. His logic is also beyond humanity's psyche.
In a mirror match, when one Bedman is using his OHKO, the other is reciting Pi.
Ad blocker interference detected!
Wikia is a free-to-use site that makes money from advertising. We have a modified experience for viewers using ad blockers

Wikia is not accessible if you've made further modifications. Remove the custom ad blocker rule(s) and the page will load as expected.